Class C Motorhomes for Sale in Acton
All Valley RV Center in Acton, California has Class C Motorhomes for sale. We carry a great selection from the quality manufacturer Jayco. If you're looking for a smaller and more compact motorhome, then a Class C could be for you! Although smaller than a Class A, you won't have to skimp on the ammenties. Class C Motorhomes offer luxury ammenties and even the smaller Class C's can sleep up to six people. Let the experts at All Valley RV Center help you find the best Class C motorhome to fit your needs.
Thinking about financing? Take a look at our finance page to get more information on your financing options and to contact our finance department.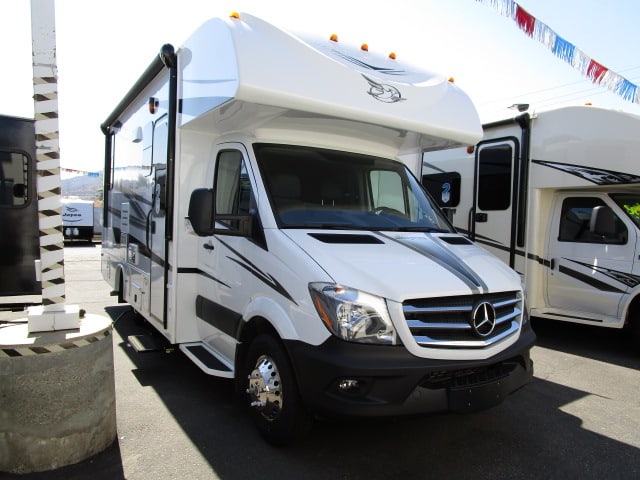 Take a virtual tour today!
Stock #:
3211
Status:
AVAILABLE
Location:
All Valley - Acton
Installed on this RV: 32" LED TV 6 CuFt Refrigerator Backup Camera & Monitor Electric Awning Front Fiberglass Cap Tank Heating Pads
Stock #:
3308
Status:
AVAILABLE
Location:
All Valley - Acton
Stock #:
1475P
Status:
AVAILABLE
Location:
All Valley - Acton
Installed on this RV: 32" LED TV 1000 WATT Inverter 8CuFt Refrigerator Backup Camera & Monitor Electric Awning Front Fiberglass Cap Infotainment System J-Ride Package Tank Heating Pads Hydraulic Auto Leveling Jacks
Stock #:
3358
Status:
AVAILABLE
Location:
All Valley - Acton
Top 5 Floorplan Features Queen bed Large 14' awning Outside kitchen 8 cu. ft. fridge Ford chassis
Stock #:
3415
Status:
AVAILABLE
Location:
All Valley - Acton
Top 5 Floorplan Features Walk around queen bed Large 13' awning 8 cu. ft. fridge Linen closet Ford chassis
Stock #:
3416
Status:
AVAILABLE
Location:
All Valley - Acton